Air Conditioning Repair Westlake LA
Serving Residents and Businesses from Mossville to Calcasieu River Area
Consider Latour's for all your AC repairs
Are You Looking to Upgrade Your AC Unit? Contact Latour's for New AC Installation
If you live in Louisiana you know the moment the temperature drips below 60 Fahrenheit, everyone outside is wearing jackets. With weather that is typically warm most of the year we often forget to schedule routine maintenance on our AC and heating units. Don't allow yourself to wake up on one of those rare cold winter days and find your heater has broken. Latour's air conditioning and heating is just a phone call away. Our trained technicians will inspect your unite and draft a repair plan to get your heating AC and heating unit back up and running.
Have you tried everything, but your AC unit just doesn't wanna turn back on? It might be time to consider purchasing a new AC unit! Not sure where to start or are you confused by the large range of models out on the market today? Our technicians at Latour's are pleased to assist you in narrowing down the options.  We go the whole mile and handle the installation of your new AC or heating unit as well. Freeing up more of your time to enjoy the outdoors, engage in seasonal activities or just a night relaxing night out ; knowing that your new AC unit is keeping your home cool and comfortable.
Latour's air conditioning and heating believes every repair job needs it's own personal quote. Every job is different with its own set of hidden problems. Call us today to get a professional technician to inspect your AC unit as soon as possible. Upon arrival our technicians will locate the issue, and construct a repair plan to get your air conditioner back up and running.
Family Owned and Operated we here at Latour's strive to provide honest, quality service that is sure to satisfy.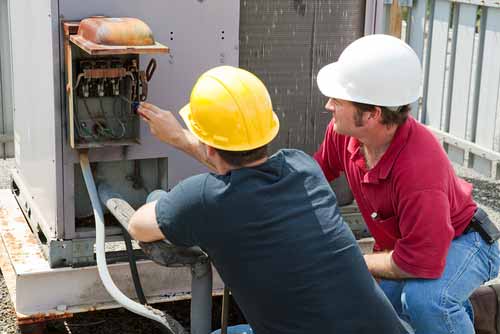 AC Unit/System Inspections

New AC/Furnace Installation

AC/Furnace Tune-Ups

Heat Pump Installation
Contact Latour to Learn More
WANT TO SAVE 10% ON HEATING REPAIR SERVICES?
Sign up for a preferred customer service agreement. Not only will we provide affordable maintenance services, but we'll also give you a discount on furnace repair work.