HVAC Contractor Lake Charles LA
Servicing Lake Charles and all surrounding areas
HVAC Services in the Lake Charles, Moss Bluff, & Sulphur Area
Latour's offers top of the line HVAC repair on all makes and models. Looking for a new Air Conditioner or Heater, or improve your system's efficiency; call Latour!
You've got a lot of maintenance tasks to keep up with, but you should never let heating repair tasks slip through the cracks. Latour's Air Conditioning & Heating, LLC will provide expert furnace repair services to keep your unit running efficiently. We're a full-service HVAC company based in Lake Charles, LA. Our team cares about the local community, and takes pride in being able to provide affordable HVAC repair to our clients. 
Over these years our team has experienced it all; repair, tune-ups, even installing new air conditioning units altogether. Not sure where to begin with repairs? Or you're a first time home owner that's new to the world of home repairs? Latour's is accustomed to working with any level of experience, with no question being too much. Our team will inspect your unit, locate the issue and work up a personalized quote to resolve the issue.
Now that you have your repair estimate, once approved, it's time for us to get busy repairing your air conditioner or heating system. Latour's provides 100% transparency on all jobs we do! You'll know exactly what parts and services we are performing to ensure a satisfactory outcome. Latour's goal is to make sure your ac is blowing cool or your home is nice and warm.
Providing the local area with repairs, tune-ups and new unit installation.
Rising heat levels have you thinking about getting a new air conditioning unit? Your once cool and cozy home now longer the oasis it used to be? This could be early signs that something is wrong with your air conditioning unit. Contact Latour's, your local HVAC Contractor, and have a team of trained technicians to inspect your unit. Our technicians are experienced with all makes and models. Able to match your home with the perfect air conditioner. Latour's knows that if a unit is too large or too small for a household it can cause a large number of issues.
Our lead technician has years of industry experience, so you can trust us to solve your heating issues. we can repair any residential or commercial HVAC system.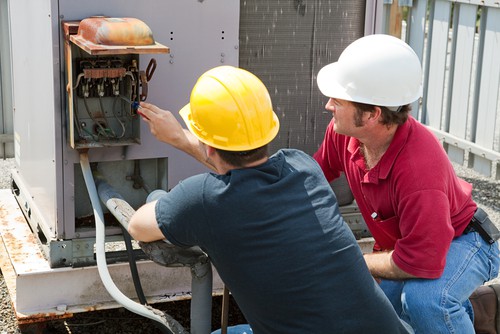 AC Unit/System Inspections

New AC/Furnace Installation

AC/Furnace Tune-Ups

Heat Pump Installation
Contact Latour to Learn More
WANT TO SAVE 10% ON HEATING REPAIR SERVICES?
Sign up for a preferred customer service agreement. Not only will we provide affordable maintenance services, but we'll also give you a discount on furnace repair work.