AC installation and Replacement
Servicing Lake Charles and all surrounding areas
Is your AC Unit needing to be replaced? Call the Latour's for a new AC or Heater for your home or business.
An air conditioning installation is more complex than you think. Only an HVAC contractor has the training and tools required to replace your unit. Latour's Air Conditioning & Heating, LLC is a preferred contractor in Lake Charles, LA because we're family-owned and -operated.
Like many of us, we turn to our air conditioning units to help us beat the ever increasing summer heat. Our air conditioning units are something many of us forget about, unless we're fighting over who controls the thermostat.  It isn't until something goes wrong that many of us remember to have our units inspected regularly.
Coming home to find your home hot and muggy due to the gross Louisiana weather due to a broken air conditioning unit is more common than you would think. Technicians at Latour's are experienced and well trained to handle both repair and installation of your ac unit. We have staff waiting by to answer your call, get you and quote and even help recommend a replacement model.
Once you've purchased your new AC unit, we can replace your old system right away. We work with all makes and models. We can also handle your new construction AC installation.
Repairing your air conditioning unit is challenging and requires prior knowledge. Attempting to fix and issue on your own or guided by a youtube video is ill advised. The professional technicans over at Latrou's air conditioning and heating posses years of experience fixing and installing new units. We service all of Lake Charles Louisiana and it's surrounding areas. Our company strives to bring affordable and professional ac installment and replacement to every home.
A new AC unit is an investment, so we want you to be sure you're making the right purchasing decision.
It can be expensive to replace components in outdated systems. An AC replacement might be the most cost-effective option. We'll walk you through the process.
It's up to you. However, a higher temperature setting means lower energy bills.
When maintained properly, your AC unit could run efficiently for up to 15 years. Rely on us for annual AC maintenance services.
New AC Installation Lake Charles LA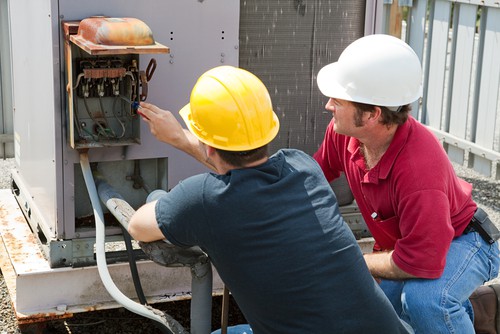 AC Unit/System Inspections

New AC/Furnace Installation

AC/Furnace Tune-Ups

Heat Pump Installation
Contact Latour to Learn More
WANT TO SAVE 10% ON HEATING REPAIR SERVICES?
Sign up for a preferred customer service agreement. Not only will we provide affordable maintenance services, but we'll also give you a discount on furnace repair work.