New Furnace Installation & Replacement Lake Charles LA
Servicing Lake Charles and all surrounding areas
Winter Is Coming. Can Your Furnace Handle the Temperature Extremes?
Your ancient heater barely scraped by last winter. Don't just hope for the best. Schedule heating services so you know your furnace will keep you comfortable all winter long. Latour's Air Conditioning & Heating, LLC provides efficient furnace installation services to residents of the Lake Charles, LA area. We'll walk you through the process, then we'll install your unit within your timeline and budget.
Don't wait until winter to address your heating issues. Replace your furnace today. We can work with any brand.
Our technicians are hard working and well trained, with years of experience working on all makes and models for air conditioners and heaters. Our company takes pride in our work and being able to service Lake Charles and the surrounding areas. Latour's provides 100% transparency on all jobs we do! 
Upon calling Latour's and scheduling an inspection date, a member of our team will arrive to evaluate your air conditioning or heating unit for any maintenance problems or needed repairs. Once our technician has completed the inspection of your air conditioning / furnace system, they with produce a written estimate or quote on the cost associated with fixing your ac unit. If a decision is made that a new furnacing or air conditioning unit is needed, the Latour's team will offer advice on recommended brands out on the market. Selecting the wrong size furnace or air conditioner unit for your home can pose a major problem. A unit that is too large will constantly be starting and stopping; too small, and it will run 24/7, as it attempts to cool or heat your home in vain.  Latour's team can help match you with the perfect unit for your home size.
Faced with installing a new furnace? Trust the professional technicans at Latour's with installing your new furnace
Sometimes furnace repairs and regular maintenance can only help so much. Finding yourself in the market for a new furnace can be a scary feeling. Not only the financial cost but also the headache of the installation. Here ar Latour's air conditioning and heating our team members are prepared to assist you in your new furnace installation. Call Latour's today to get a personalized quote today! Our team will work within your timeframe and budget.
Regular Maintenance Benefits
Furnace Installation & Replacement
Latour's Air Conditioning & Heating is proud to be a family-owned and -operated furnace installation company in Lake Charles, LA.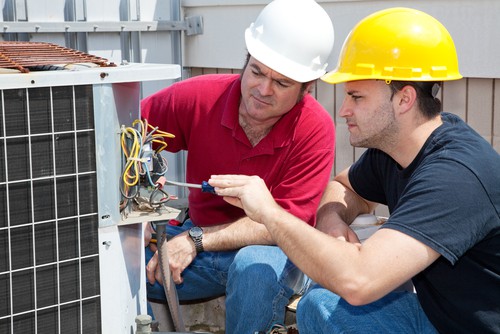 AC Unit/System Inspections

New AC/Furnace Installation

AC/Furnace Tune-Ups

Heat Pump Installation
Contact Latour to Learn More
WANT TO SAVE 10% ON HEATING REPAIR SERVICES?
Sign up for a preferred customer service agreement. Not only will we provide affordable maintenance services, but we'll also give you a discount on furnace repair work.