AC Tune-Up Lake Charles LA
Servicing Lake Charles and all surrounding areas
AC Tune Ups are not just good for your AC Unit, but goes a long way to keeping your home feeling comfortable all year round.
Is your existing air conditioner or heater no longer cooling or heating like it used to? About to look into replacing your unit? Contact Latour's air conditioning and heating today! One of our trained technicians will arrive to inspect your ac or heating unit. An ac tune-up may be all your ac unit needs to get back into working order. Maintaining regular maintenance of your air conditioning or heating units brings with it an array of benefits. Not only can it extend the life of your unit but the warranty as well. 
You can trust Latour's to have your back when it comes to scheduling and repairs. Our local business is here to server our community. The winy Louisiana springs quickly turn into muggy scalding summer forcing people indoors away from the scorching heat. It's this time of the year, the turning of the seasons, that we see a good portion of repairs. The increased demand on air conditioning units during the summer causing a wide variety of issues. Many of these issues can be expensive and if it's determined a replacement is needed the price can skyrocket more. Catch repairs and ware early by scheduling biyearly ac tune-ups and maintenance.
Regular Maintenance Benefits
Get A Quote & Receive The Best Price On Your AC Repair Service​
Has your home been too hot or two cold latey? Your ac unit making strange noises or excess amounts of water. It might be time to schedule a visit from an air conditioning specialist! Contact Latour's , your local Lake Charles air conditioning contractor to schedule an on site inspection!
Once our technician has completed the inspection of your air conditioning / furnace system, they with produce a written estimate or quote on the cost associated with fixing your ac unit. Latour's strives to be the best air conditioning contractor in Lake Charles, Louisiana and takes pride in providing you with the best price available.
Latour's Air Conditioning & Heating is proud to be a family-owned and -operated air conditioning unit installation company in Lake Charles, LA.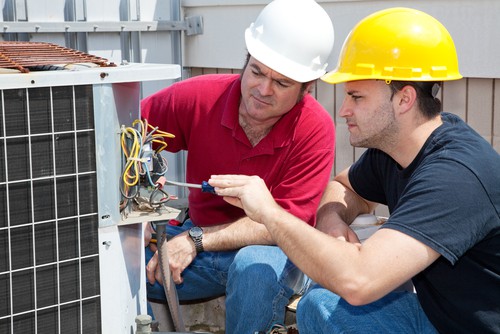 AC Unit/System Inspections

New AC/Furnace Installation

AC/Furnace Tune-Ups

Heat Pump Installation
Contact Latour to Learn More
WANT TO SAVE 10% ON HEATING REPAIR SERVICES?
Sign up for a preferred customer service agreement. Not only will we provide affordable maintenance services, but we'll also give you a discount on furnace repair work.